BFL®I January 21-May 20, 2022
9:45 am – 11:00 am Pacific Fridays
 (Make up classes some Mondays)
* A learning circle, sharing ranges of experience.
 * Current students and those beginning their BFL journey.
Please click the link for our new poster with notes from all participants!
A Class Developed for You
Participate once or twice ~ or join us for the complete certification programme
Movement Intelligence Training and Certification:
 Bones for Life®, Chairs, Walk for Life, Mindful Eating, Solutions for Optimum Mobility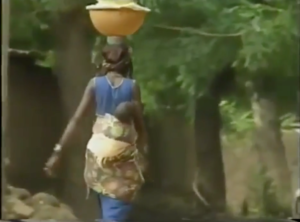 Water Carrier from When The Moment Sings The Muse Within 1996 – YouTube
BONES FOR LIFE® * The Movement Intelligence  Bones for Life® programme is comprised of 90  'Processes'
CHAIRS

* The Movement Intelligence Chairs programme is comprised of 60  'Processes':

 

Click for

 

Titles in English

 and Titles in Italian.
Resources
* Additional sessions and consultations
* Workshops and tutorials
* Study references
* On-line Bulletin Board
Continuing Education Credits
Continuing Education Credits to be awarded pending approval by the Canadian Counseling and Psychotherapy Association (CCPA) and others organizations (ask for a letter for your organization)
Developed by Ruthy Alon.

Bones for Life® (BFL)
Bonesforlife DOT info
Foundation for Movement Intelligence (FMI)
movementintelligence DOT org
Ruthy Alon
Founder of Movement Intelligence
Lifetime Achievement Award
which Ruthy Alon received at
Guild Conference September 2018!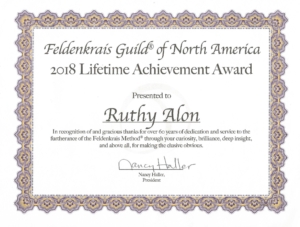 Feldenkrais® & Movement Intelligence learning laboratory
~ Discovering our own form and shape in the space we inhabit.
~ Learning together, balancing the practical and scholarly.
~ Movement explorations to help us adapt to social distancing
and develop relational intricacies.
Polyvagal resources https://thinkinginmovement.ca/polyvagal/ including
* Timely perspectives from Stephen Porges
* Jan Winhall's Felt Sense Experience Model of Emotional Regulation